Canada Geese (Branta canadensis)
Canada Geese (Branta canadensis) were introduced to the Scotland as an ornamental attraction to parks and gardens in the 17th century and have now become established as a common resident in both rural and suburban habitats. Canada Geese frequent ponds, lakes, marshes and coastal flats, and are mostly non-migratory, moving only short distances between breeding and wintering sites in a locality.
The Key Facts About Canada Geese…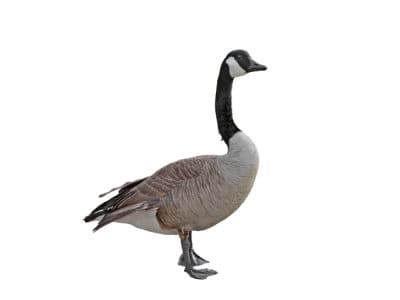 The Canada Goose is a large bird at 92-102cm on average. Colouring is a brownish back with a black neck and distinctive white chin stripe.
Canada Geese (Branta canadensis) have life-long pair bonds and a very strong attachment to their natal area. They build large nests and lay 5-7 eggs during the breeding season in late March or April. Incubation takes 28-30 days and the young are flightless for 10 weeks. Adult Canada Geese moult around the end of June rendering them unable to fly for 3-4 weeks.
Canada Geese (Branta canadensis) Significance of Control…
Canada Geese are herbivorous and eat large quantities of vegetation, ridding areas around lakes and ponds of grass and wetland plant species by overgrazing and trampling. The abundance of droppings can look unsightly in public areas, as well as being a hygiene issue and a slip hazard.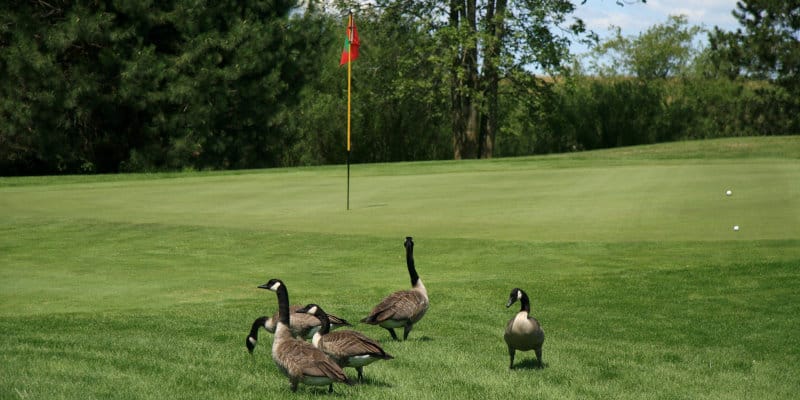 When numerous, the Geese can cause considerable erosion problems and destruction of wildlife habitat. Canada Geese (Branta canadensis) can be a considerable hazard near airports where, due to the large size of these birds, bird strike could have devastating consequences.
Our highly trained service technicians are able to rapidly eliminate any infestation and install long lasting pest bird deterrent systems. Contact our Glasgow, Edinburgh or Aberdeen office for a service visit, survey or advice.
Call Pest Solutions to Get Rid of That Pest Today..!
Pest Solutions skilled BPCA accredited team of service experts and support staff are here 24/7 to assist in your Pest Control Management related concerns. Canada Geese (Branta canadensis). Pest Solutions have many local offices throughout the UK enabling our highly knowledgeable service professionals in your town to respond rapidly to control those pest infestations.
To have a member of our Pest Control service team carry out a FREE survey or a service visit today phone 0800 027 2555. Find the details of your local Pest Solutions Branch here.