Company Accreditation
Pest Solutions are dedicated to "Delivering Quality Solutions". In order to not just claim to provide a quality service we have undergone rigorous scrutiny by many independent auditory bodies. We are proud to be able to confirm that the service we provide is of the highest standard.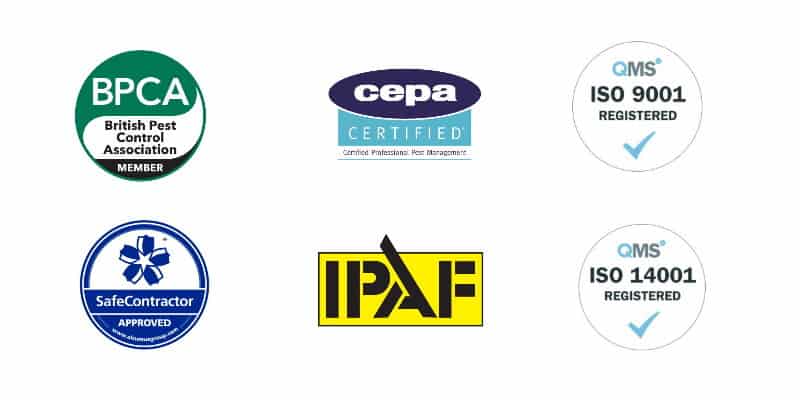 Pest Solutions Commitment to Quality
You can select Pest Solutions with confidence because we are full active members of the British Pest Control Association (BPCA), the governing body for UK pest control companies. This membership requires us to maintain the highest standards of training and professionalism to ensure that we deliver service excellence to our customers.
We also consider it important to be members of a variety of trade associations specific to the businesses of our customers in order to help us understand the needs of our customers better.
Pest Solutions Accreditation & Memberships
We are committed to continued improvement of service quality, health & safety and environmental protection. This is demonstrated by the following accreditation's:
Get Rid of That Pest Today !
At Pest Solutions our highly skilled and experienced team of Pest Control Management service and support staff are ready now to help eradicate those unwelcome visitors. Commercial Pest Control. Have our specialists take care of that Pest problem today. Our Local coverage from our local branch offices ensures that we're equipped to respond speedily to assist you to claim back your home or business from those unwelcome guests.
Get in touch with Pest Solutions on 0800 027 2555 today to get a FREE survey or to have a member of our service team solve your pest problem.