Flying Insect Control
Flying Insect Control Service. Pest Solutions provide effective control of all types of flying insect pests.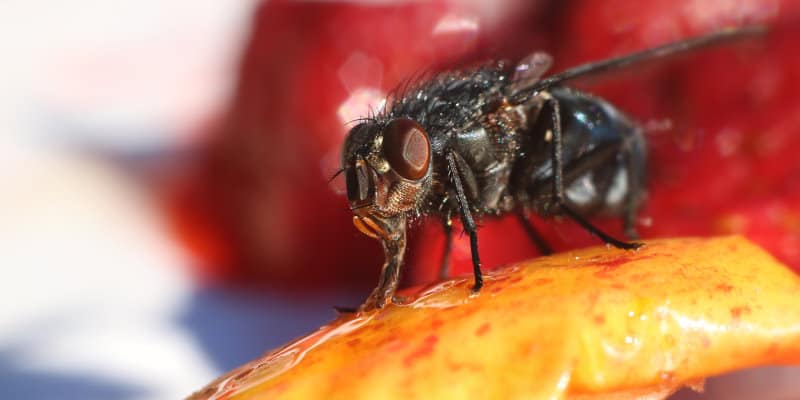 Flying Insect Control – Common flies include…
Flying Insect Control is Vital in Stopping Disease Propagation…
Effective control of flying insects is becoming increasingly important as flies are one of the most prolific vectors of disease.
The danger of fly infestations can often be underestimated; flies feed by emptying their stomach contents onto food in order that the stomach acid can dissolve the foodstuff and allow them to eat by sucking the liquidized food through their straw like mouth parts. If a fly has been feeding on waste prior to feeding on products within a food site, some of that waste will contaminate the product. For this reason the control of flying insect pests is an important issue.
The most effective methods of Flying Insect Control are with the use of fly control units, fly screens and strip curtains. We offer a free survey to help you establish the most effective solution to meet your needs.
Pest Solutions are a national distributor of Insect-O-Cutor and Pelsis products which are proven for their build quality, styling, ease of service and most importantly durability and effectiveness.
Get Rid of That Pest Today !
The Flying Insect Control experts. To get rid of that unwanted pest today simply call Pest Solutions on 0800 027 2555 to arrange a FREE survey or a service call out. Our professional and discrete technicians are ready to help and advise you to ensure that your peace of mind is restored.