Field Mouse (Apodemus sylvaticus)
Field Mouse (Apodemus sylvaticus). Mice are the most common pest in both domestic and commercial premises and can contaminate food stuffs and cause serious structural damage to properties.
The Key Facts About Field Mice…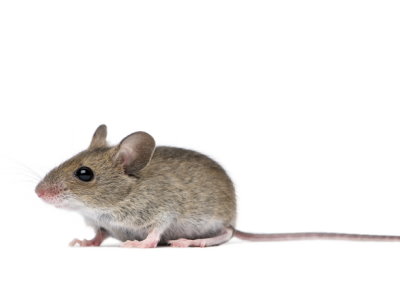 The Field Mouse (Apodemus sylvaticus) can grow up to 90mm in length, from the tip of its snout to the start of its tail which is longer than its head and body, often up to 100mm in length.
Field Mice look very similar to House Mouse but prefer to live out of doors. They do sometimes enter houses, but can more commonly enter sheds, garages and outhouses. Mice are good climbers and extremely inquisitive but rarely seen and property owners often only become aware that they have mice when they see droppings or the damage they have caused. Field Mouse (Apodemus sylvaticus). The damage can be serious and 15% of house fires are caused by rodents gnawing through electricity cables and gas pipes.
Field Mouse live for up to 20 months and breed prolifically, reaching sexual maturity 42 days after birth, and can produce 8 litters a year, each litter containing between 4-7 offspring.
Field Mouse (Apodemus sylvaticus) Significance of Control…
Field Mouse (Apodemus sylvaticus) tend to prefer eating cereal based products, but will eat cheese, fruit, vegetables, and chocolate, in fact most things that man will eat. Due to their size mice do not eat huge quantities but can cause a lot of damage to foodstuffs by defecating and urinating in and on the foods they are eating. Mice carry diseases such as salmonella and also transmit a type of Leptospirosis, but not Weil's disease.
Being so small they can enter buildings through gaps as small as 6mm. Mice build nests which are hard to find, populating an area with new colonies quickly with devastating effect. The difficulty of preventing mice entering buildings coupled with rapid colonisation means that infestations should be treated urgently to regain control.
Call Pest Solutions to Get Rid of That Pest Today..!
At Pest Solutions our professional and knowledgeable staff of Pest Control Management service and support staff are ready now to help eradicate those unwanted guests . Have our specialists fix that Pest problem today. Field Mice (Apodemus sylvaticus). Our Local coverage from our regional branch offices makes sure that we're in a position to react quickly to assist you to reclaim your home or business from those unwanted visitors.
Find your local Pest Solutions branch here. Call 0800 027 2555 today for a FREE survey or to arrange a service technician visit.