Oriental Cockroaches (Blatta orientalis)
The Oriental Cockroach (Blatta orientalis) prefers dark, damp places. Often called a Water Bug, it is commonly found in damp basements, cellars, crawl spaces, and sewers. They may also be found near drains, leaky water pipes and under refrigerators, sinks, washing machines, and floors. It prefers temperatures under 30° C. The Oriental Cockroach can tolerate cool environments and people have even found it surviving freezing outdoor weather.
Key Facts About Oriental Cockroaches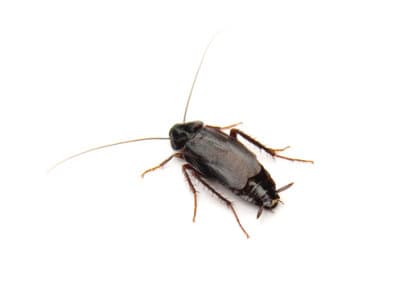 Oriental cockroaches (Blatta orientalis) typically forage on the lower floors of buildings and are rarely found higher up. Occasionally, this pest will thrive in the landscape immediately adjacent to structures and may enter if a disturbance occurs, such as a change in the seasons, excess rainfall, or lawn mowing. It can be found occasionally outdoors under sewer covers. It feeds on all types of garbage and other organic material.
Oriental Cockroaches produces a strong smell and is considered one of the dirtiest of all the Cockroach species.
An adult Oriental Cockroach (Blatta orientalis) is about 17-30mm long and dark brown, almost black. A male has fully developed wings which are shorter than the body. A female has very short, rudimentary wings. A nymph is similar in appearance to a female only it is smaller and wingless.
A female Oriental Cockroach deposits an average of eight egg cases during its lifetime; each capsule produces about 16 young. It takes 300 to 800 days, depending on conditions to hatch from eggs and develop into adults.
Oriental Cockroach (Blatta orientalis) Significance of Control
Many people are repulsed and disgusted by the simple presence of Oriental Cockroaches.
However, they are also an important public health risk by contaminating food, surfaces and eating utensils. Oriental Cockroaches are known to carry pathogens, such as Salmonella and E.Coli, which can result in human diseases, such as food poisoning or diarrhoea.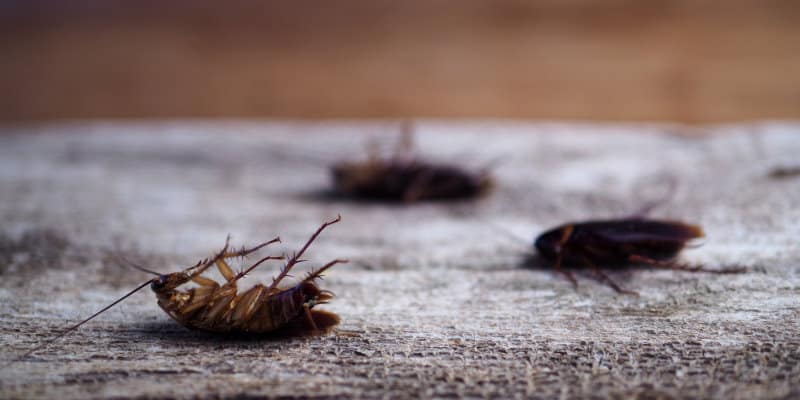 Occasionally, Oriental Cockroaches will destroy fabric and paper products. In large numbers, they secrete a substance which can result in stains on surfaces they contact and produce disagreeable odours.
Finally, products of Oriental Cockroach (Blatta orientalis) infestations, including saliva, feces and cast skins, are a source of allergens and can irritate allergies and asthma in people, especially children.
Call Pest Solutions to Get Rid of That Pest Today!
At Pest Solutions our competent team are right here twenty-four hours a day to aid resolve your Pest Management concerns. Oriental Cockroach (Blatta orientalis). With regional coverage across the UK we have extremely qualified techs and support staff ready to take action speedily and discretely to get back your home or business from unwelcome Pest Species.
Find your local branch here or call Freephone 0800 027 2555 today to arrange a FREE Survey or a service call.