Pest Control Contracts
Our Standard Pest Control Package is designed to meet the pest control needs of a wide range of business types.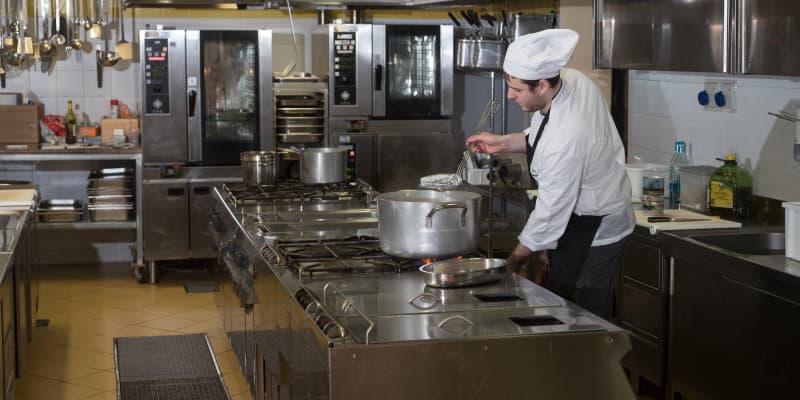 Pest Control Contracts…
Features of our Standard Pest Control Service Package:
Reporting System:   Our service reporting system for our standard and pest control plus packages has been recognised by the British Pest Control Association (BPCA) and many external auditors as being one of the best available on the market. The standard reporting system includes comprehensive information including monitoring point checklists, site plan, and health & safety information in order to ensure that you are fully aware of all aspects of your service package at all times and can have full confidence that all requirements for compliance are in place.
Routine Inspections:   Eight (8) routine inspection visits per annum ensuring a visit is made every 5-7 weeks (this frequency is recommended as it covers the average breeding cycle of rodent pest species in order to limit the possibility of a rodent infestation becoming established between visits). Specific visit frequency can be increased to 12, 24 or 52 per annum if required depending on the needs of any specific business operation.
Specified Pests:    This service package includes cover against Rats & Mice with Insect Monitoring to ensure that all pest issues are detected promptly. Cover against additional pests such as Garden Ants, Dermestes Beetle, Cockroaches, Wasps etc. can be easily added to your service package.
Free Call-outs:   Should you spot a pest issue between service visits then take advantage of included free call-outs with a minimum 24hr response time. Just contact your local office or our advice line day or night for immediate confirmation that a technician is on his way to resolve the issue. (Free call-outs are only included in packages with an inspection frequency of eight (8) visits or more)
Free Follow-up Visits:   If a Service Technician identifies a pest infestation during an inspections or is called-out free follow-up visits will be carried out as required until the infestation is cleared (Free follow-up visits apply to pests covered by the contract only).
Fly Control Unit Servicing:   Optional addition to the standard package depending on your individual requirements.
Our standard of workmanship complies with all Health and Safety legislation as dictated by H.S.E., COSHH and that to the humane handling of pest species.
Pest Solutions is a full member of the British Pest Control Association (BPCA) and is an ISO9001 and ISO14001 Registered Firm. All relevant documentation can be produced on request including Insurance Certificates.
Pest Control Plus Service Contracts…
Our Pest Control Plus Service Contracts Are Designed For the Food & Drink Industry.
About our Pest Control Plus Service. Our unique Pest Control Plus service is the highest specification of service we offer and comes as standard for all Food and Drink Industry Customers and is available to many other industries.
This service package is designed to not only meet, but exceed all recognised audit standards such as BRC, EFSIS, AIB, TESCO, M&S and more. Keeping informed on changes and progression in these standards and other aspects of compliance we guarantee to maintain the high standards your business requires and ensure that you stay ahead of the game allowing you to have complete confidence that your business is adequately protected.
From the physical service to our fully electronic paper based and online reporting system we hold to the principle that we are employed to ensure that your business operation is kept pest free and that you have all of the required documentation at your fingertips at all times. Reporting is easy to use and interpret allowing you to always be aware of the pest control status of your site and any action required.
Why We Always Beat The Service of Our Competitors !
Auditable bait point service information (No bar-codes)
Instant A4 reports and documents (No waiting on the mail or thermal print outs)
Instant Virtual Folder technology (Reports online immediately)
Service staff have full on site access to all resources (No more paperwork non-conformance's)
Full access to you service team and account manager (Faster responce times)
Follow-up procedures never missed (Common non-conformance)
Fully customisable service (Completely flexible)
All Field Biologists are Graduates (Experience is key)
Call Pest Solutions to Get Rid of That Pest Today..!
At Pest Solutions our highly skilled and experienced team of Pest Control Management service and support staff are ready now to help eradicate those unwelcome visitors. Commercial Pest Control. Have our specialists take care of that Pest problem today. Our Local coverage from our local branch offices ensures that we're equipped to respond speedily to assist you to claim back your home or business from those unwelcome guests.
Get in touch with Pest Solutions on 0800 027 2555 today to get a FREE survey or to have a member of our service team solve your pest problem.